Via Scoop.it – British Council Italia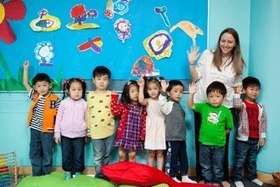 This is a unique opportunity to spend the summer of 2012 teaching and experiencing life in Asia's greatest city. Hong Kong is the place where the Far East meets the West and a thriving centre of international finance, trade and travel. There are endless skyscapers, busy streets and crowded public transport but the territory also has verdant green mountains with hiking trails, white sandy beaches and sleepy fishing villages.
The teaching centre is one of the busiest and most dynamic in the British Council network. We are looking for enthusiastic, qualified EFL teachers with experience of teaching Young Learners. We offer generous packages for our July and August summer programmes.