Via Scoop.it – IELTS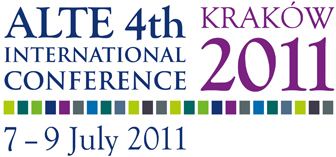 Eric Atkinson (British Council) is going to the ALTE Conference in Krakow to find out more about the testing of languages and will be blogging every day fom it (ALTE stands for the Association of Language Testers in Europe.) If you are interested in finding out about how to assess English, or get some idea of how tests are created, please follow this blog.
This year topic is going to be: The Impact of Language Frameworks on Assessment, Learning and Teaching, viewed from the perspectives of Policies, Procedures and Challenges.